Our Fundraisers
CHRISTMAS VILLAGE FUNDRAISERS
Fundraising is a necessity for all non-profits. In order to meet the needs of the women we are called to serve, we hope that you will consider supporting our fundraisers throughout the year. Please join us as we strive to be His "Hands and Feet" in this dark world.



Event Calendar

FUNDRAISERS BY OUR PRO-LIFE FRIENDS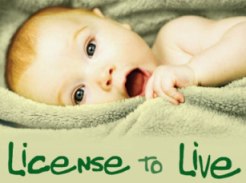 On-Going Fundraisers

"But they that wait upon the LORD shall renew their strength; they shall mount up with wings as eagles; they shall run, and not be weary; and they shall walk, and not faint." ISAIAH 40:31
The founders of The Christmas Village wanted to come up with a way to support the ministry without being dependent on donations or government assistance. If you have an idea for a fundraiser or would like to fund raise on our behalf, please contact us.

A sweet way to save lives
Our social entrepreneurship program teaches the residents of The Christmas Village how to bake and decorate cakes, petit fours, etc as well as how to run a business while generating revenue for The Christmas Village.
Read more

Let's go krogering
Shop at any Kroger store and support The Christmas Village.  Through a special program with Kroger, 5% of your grocery and gasoline purchases will benefit The Christmas Village. Gift card must be purchased through The Christmas Village. Click the card to purchase online.
Read more
Cafe du' Canton
Saturday mornings is when Village Confections is transformed into Cafe' Du Canton.  Start a family weekend tradition with beignets and coffee each Saturday until noon.  Why drive to New Orleans for beignets when you can take a short drive to Canton, MS? Come sit on our balcony overlooking the historic Canton Square and enjoy beignets and cafe au lait.